AuraCoal
US has the world's largest coal reserves, followed by Russia and China. At current production rate, the US coal reserves would last 224 years. Almost 93% of the coal used in US is used for generating electricity.
Proved coal reserves at end 2008 (by British Petroleum)
| | | |
| --- | --- | --- |
| Country | Total (million tonnes) | Share of total |
| US | 238308 | 28.9% |
| Russia | 157010 | 19.0% |
| China | 114500 | 13.9% |
| Australia | 76200 | 9.2% |
| India | 58600 | 7.1% |
In the United States, about 49% of electric power is generated by coal. It is the largest energy source of electricity generation.
Sources of electricity in the United States in 2008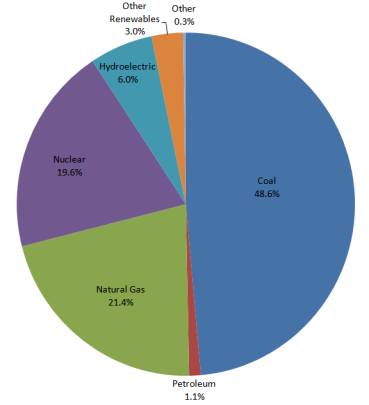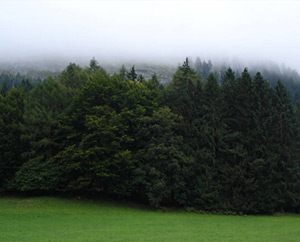 However, coal power plants produce several types of emissions that adversely affect the environment. The five major emissions associated with coal combustions are:
Carbon dioxide (CO2)
Sulfur dioxide (SO2)
Nitrogen oxides (NOx)
Particulates and ash
Mercury
Current methods to reduce those emissions include:
SO2 removal by flue gas desulfurization equipment, also known as "scrubbers"
NOx removal by catalytic converters
Particulates removal by electrostatic precipitators or baghouses, ash removal by ash removal systems
Mercury removal by above methods
Research on reduction of carbon dioxide emission is underway. Carbon capture and sequestration seem to be the most promising methods for CO2 reduction. However, there is still a long way before commercialization.
Our Technology
AuraCoal™ is a proprietary hydrocarbon-based clean slurry fuel technology, by which coal is grinded into micro-scale particles and mixed with water while most of the impurities (ash, sulfur, etc.) are removed. This process produces low-cost, clean and pipeline quality liquid slurry fuel. It can be used to replace coal, oil and natural gas for applications in power generation, commercial and residential heating, and chemical production.
Specifications for clean slurry fuel produced by AuraCoal™
Particle size
<10μm
Ash content
<1%
Total sulfur
<0.2%
Heating value
4600~5000 kcal/kg
Concentration
65%~75%
Burnout
99%